NCapture not authenticating with Twitter
complete
NCapture add-on for Chrome suddenly stopped working with Twitter. Doesn't authenticate, even though on Twitter, it's authenticated (and has been for a while).
Sanjana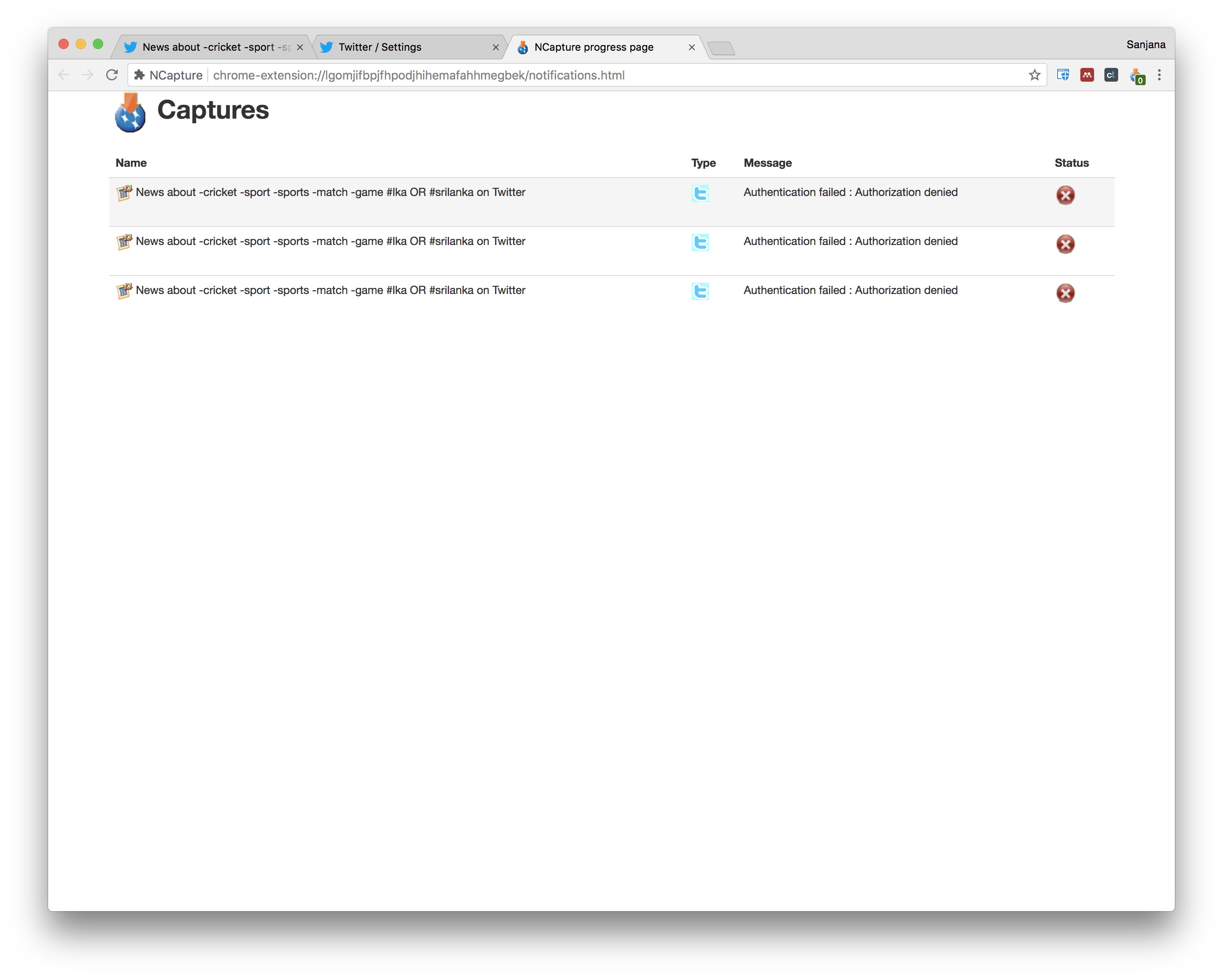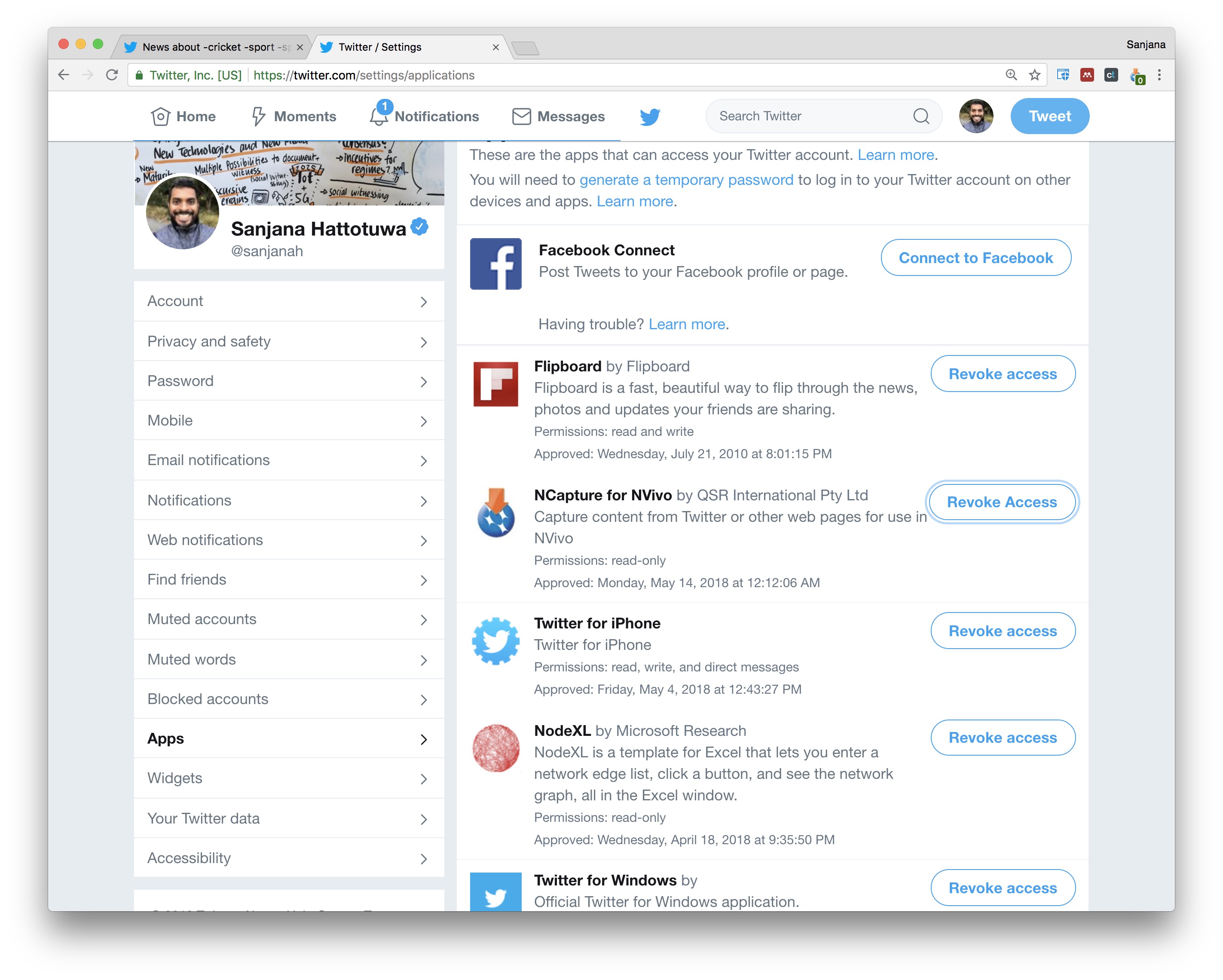 marked this post as
complete
Merged in a post:
NCapture not seeking authentication with Twitter
Following up from my previous post, tried to uninstall and reinstall NCapture. The plugin for Chrome installs without a problem, but it doesn't now seek to authenticate with Twitter anymore. This is a real problem since I rely on NCapture for daily snapshots of key Twitter trends - it's totally useless right now. Please help!